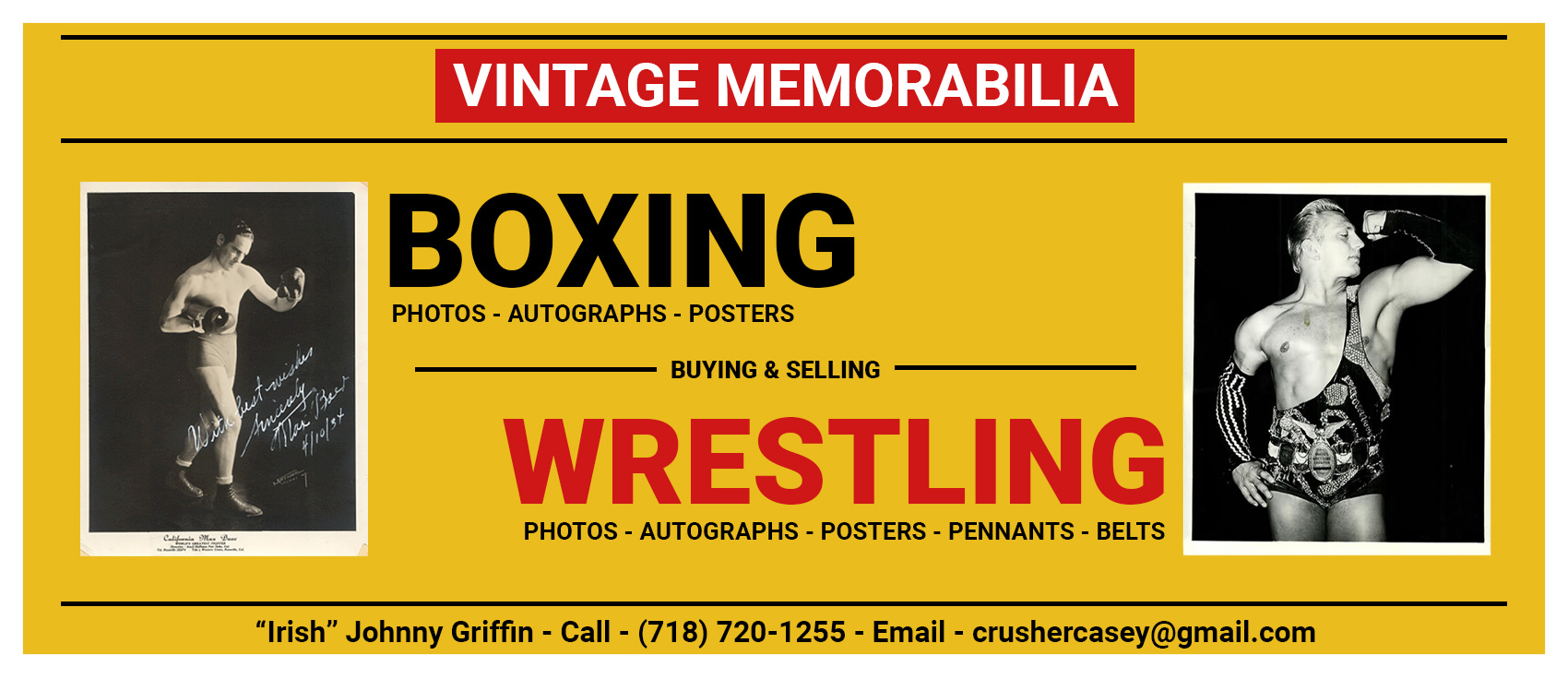 Vintage Boxing & Wrestling Memorabilia
This site was constructed so we can share with you our love of the squared circle and the great vintage RING MEMORABILIA we have acquired throughout the past 40 years.
Our boxing collection (although definitely not limited to the heavyweights) traverses the early days from Sullivan to Johnson, through the golden era of Dempsey to Louis, and comes to a close somewhere around Frazier and Ali.
We've also collected vintage wrestling memorabilia from the early days of Evan "The Strangler" Lewis to Frank Gotch through the glory days of Ed "Strangler" Lewis & Jim Londos and wraps up in the WWWF era of Bruno Sammartino. 
The site consists of current memorabilia plus a selection of items which have left us, which are now showing in our "Gone But Not Forgotten" sections.  Thanks for dropping by! Enjoy!
Vintage Boxing Memorabilia
Vintage Wrestling Memorabilia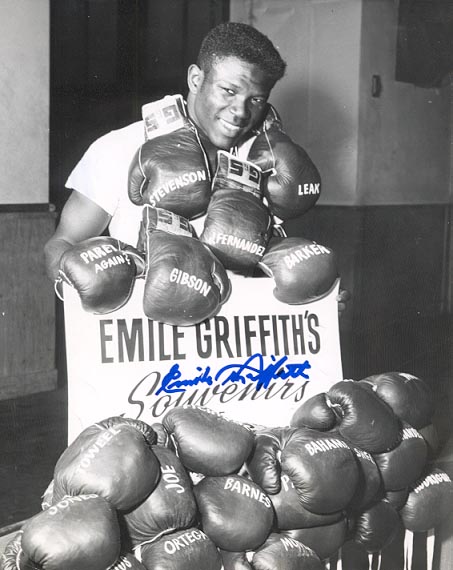 Emile Alphonse Griffith
"The Emile Griffith Wing"
"Our Champ!"
2/3/38 – 7/23/13
A man who fought his way to the top of his game, meeting all challengers and contenders en route to becoming one of boxings' elite; a TRUE multi-champion. Emile Griffith became a fixture at Madison Square Garden, fighting more main events in the Garden than any other headliner in history.
If you are interested in purchasing an item you see, or if you have a piece of vintage boxing or wrestling memorabilia you'd like to sell or trade, contact Johnny Griffin via phone or email.