DANNO O'MAHONY
UNDISPUTED WORLD'S HEAVYWEIGHT CHAMPION
Defeated Champions Jim Londos and Ed Don George plus Ed "Strangler" Lewis in 1935
Original Wire Photographs
Danno after defeating Ed "Strangler" Lewis – 1935
Danno pictured with his new bride!
Danno with his new bride!
Danno…fresh off the boat!
A grinning Danno after winning the Undisputed Heavyweight Wrestling Championship of the World!        Daniel A. Mahony as Irish Free State Champion!
Danno takes the highly accomplished wrestler; Hans Schnable to the mat!                                                        Danno with Paul Gregarian and wrestling promoter Jack McGrath.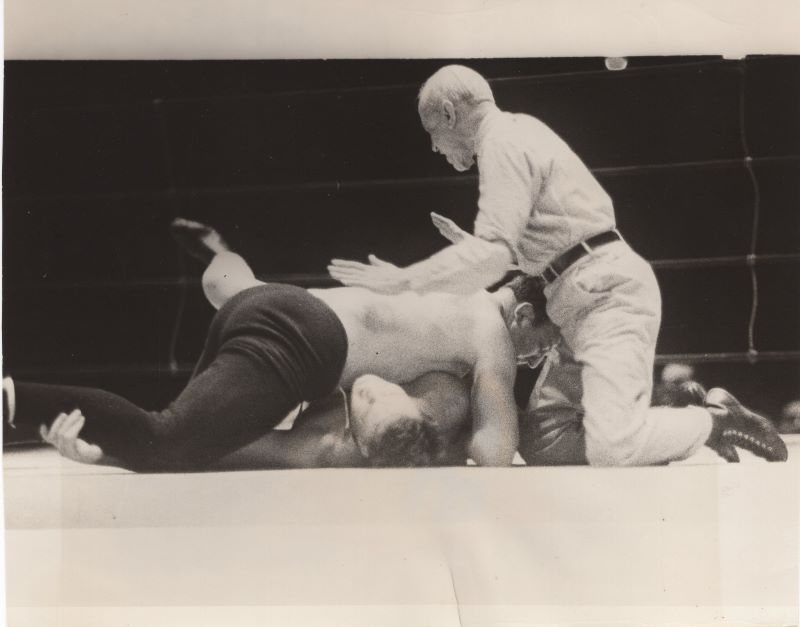 A sad day for Danno as he is the victim of the infamous double cross at Madison Square Garden in New York City. Dick Shikat shoots on Danno and becomes the new World's Heavyweight Champion on March 2, 1935. Danno conceded the match at 18 minutes & 57 seconds. Historic image!
Danno O'Mahony